Protocols for gene expression analysis
For DNA microarrays for gene expression analysis, detection protocols have been divided into cDNA methods used from the early days, and an aRNA method that amplifies RNA. Now, most DNA microarrays, including 3D-Gene®, utilize the aRNA method.
cDNA method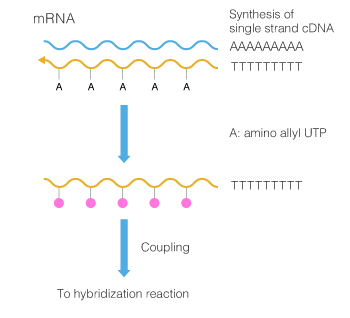 In this method, cDNA obtained from mRNA reverse transcription is used without modification as a sample for hybridization.
Advantage

The composition ratios of the mRNA molecule are accurately reflected.

Disadvantages

Poor correlation of data with other experimental methods such as RT-PCR. A large amount of sample is required.
aRNA method (3D-Gene®)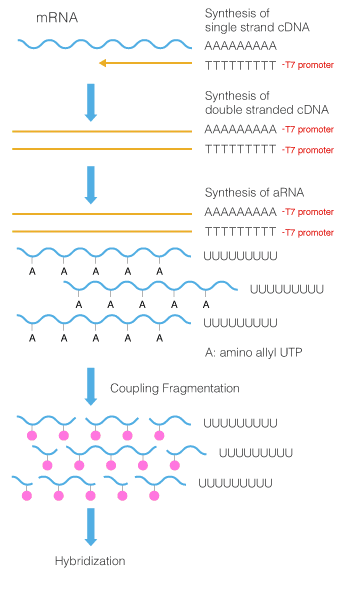 This method involves sample adjustment that includes RNA amplification and combines mRNA reverse transcription and in vitro transcription.
Advantage

Experiments can be conducted with a small amount of RNA.
Broad detection range. High correlation with RT-PCR.

Disadvantages

The experimental process takes a long time, involving a large number of steps.